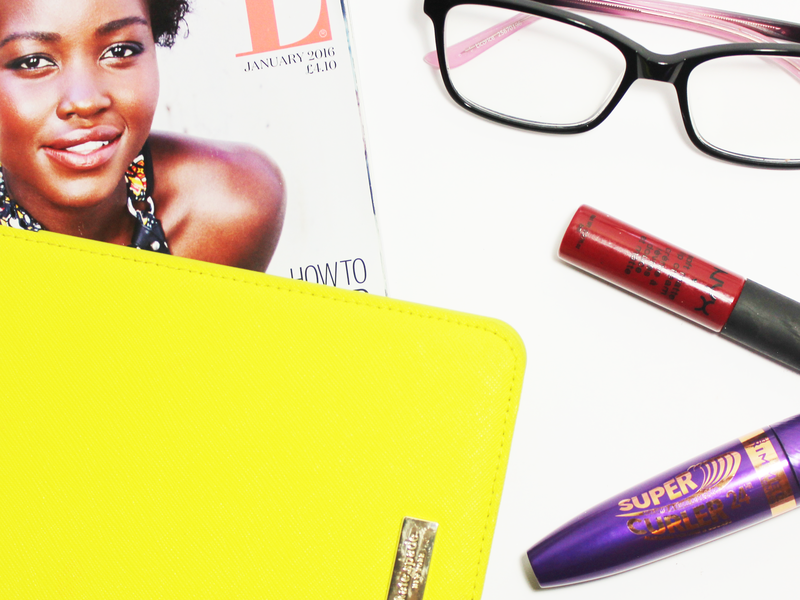 Here I have compiled a list of my TOP 9 gadgets I think every blogger needs.
Being a blogger is more than just writing, especially when we are in 2016 and social networking sites like twitter and Instagram rule the world. To keep up with the industry standard  we need to publish amazing visually appealing content on a regular basis. In order to to this we need to be able to blog about anything from anywhere with the easiest access!
This is where my quick guide to blogging gadgets comes into play
Before I give you a run down of the gadgets, a blogger MUST HAVE  is definitely INTERNET ACCESS! – If you don't have the internet everywhere you go then you are missing out on ample blogging opportunities! Investing in a mobile Hotspot for your phone data plan is by far my most recommended solution, however you can try to be budget friendly and blog from anywhere which has a wifi hotspot (pretty much everywhere these days) I personally hate blogging from my phone because you get limited functionality when writing, PLUS it's much easier to type on an actual keyboard , compared to a tiny phone screen.
LET'S TALK ABOUT THE GADGETS!
IPAD MINI / SAMSUNG GALAXY 8INCH
I highly recommend an IPAD mini. I do 90% of my blogging , sharing and promoting on it whenever i'm on the go! There are a ton of APPS to make your blogging life easier which you can read about here in my TOP APPS FOR BLOGGERS 2015 post. If you despise the idea of anything apple related then an alternative is the Samsung Galaxy 8inch . Like the Ipad mini, this size is perfect to pop in your bag and keep it moving.
WIRELESS KEYBOARD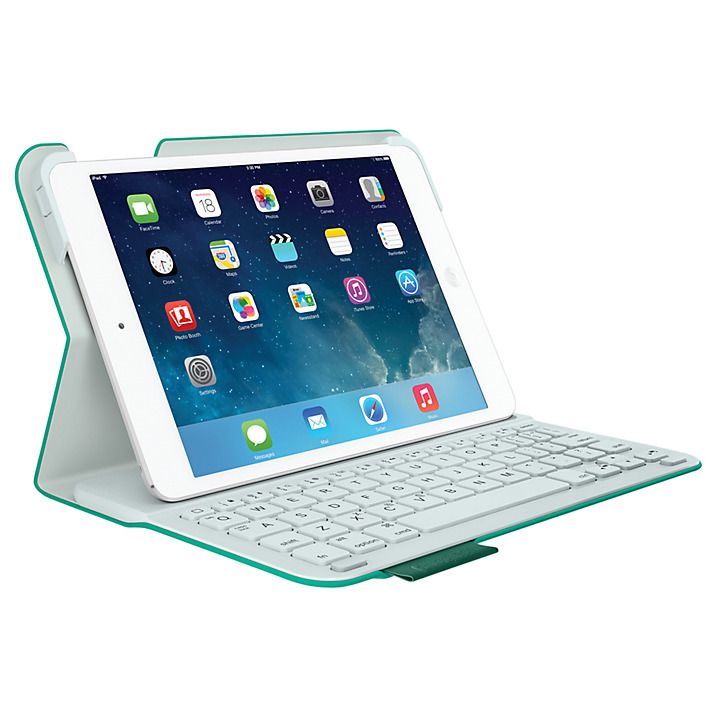 A must have to go along side your tablet. If you like tapping on your screen then by all means feel free to skip this gadget , however I type my fastest on an actual keyboard . There are millions to choose from with bluetooth capability , some even come attached to a case to make life that much easier!
I had a chance to experience the olympus pen camera at The Clothes Show Live. I borrowed it for a day and took all most runway photos with it . You can see The Clothes Show Runway Gallery here  . This camera is not on my MUST HAVE list even though i don't have yet it myself . I LOVE my Cannon 600d however after using this camera I felt the sudden urge to buy it , because the quality is just beyond what I expected . It's the perfect little size to fit on your bag/purse and take everywhere!  one of my new years resolutions is to carry my DSLR with me everywhere I go . Mine is a little heavy so I would strongly recommend this camera for an ample blogging experience
MICRO SD MEMORY CARD & ADAPTER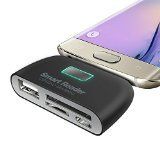 Speaking of blogging on the go , If you blog with a standard memory card then your'e living in the Tech past . Its all about have easy access and a Micro Sd card is where its at! Having a small memory card means the chances of you damaging it are much smaller! plus you can transfer from one device to another without the drama of it being incompatible! All you need to go along with the card is an adapter . Adapters come in many forms , such as USB  and Mini SD. I always recommend having a 64gb card in your camera . That gives you enough room to take loads of pictures AND videos if you also enjoy vlogging like myself. My memory card reader is a recent purchase and I don't know how i survived without it before! I can take pictures on my DSLR and insert it straight into my phone directly from the memory card! Life is a breeze!
BEATS HEADPHONES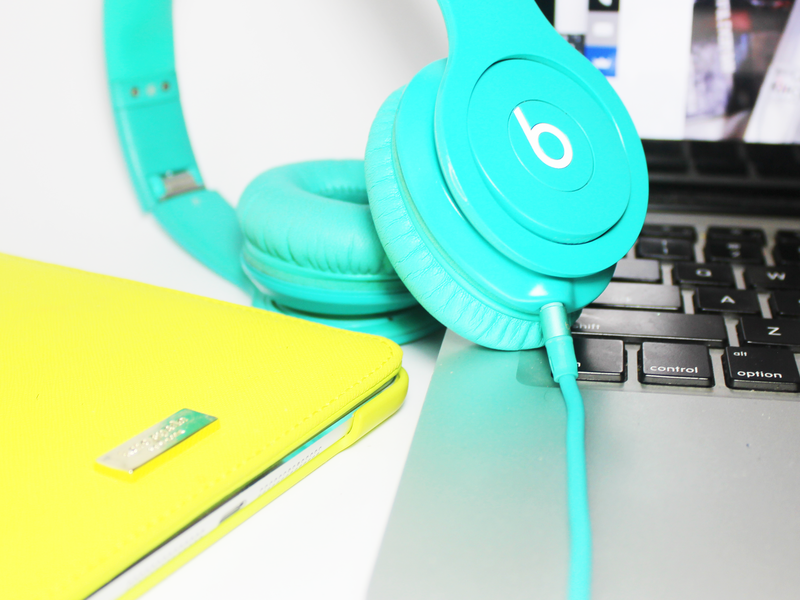 If you are looking for some quality headphones then i highly recommend getting yourself some Beats By Dre. I invested in the Beats SOLO  because there have been so many later editions that these are now reduced in price!  You can pick them up on amazon or Ebay for under £100 No it may not be the latest version but the quality is awesome! Perfect for public transport blogging! Play a little travel music and get your blog on!
STELLE AUDIO CLUTCH BLUETOOTH SPEAKER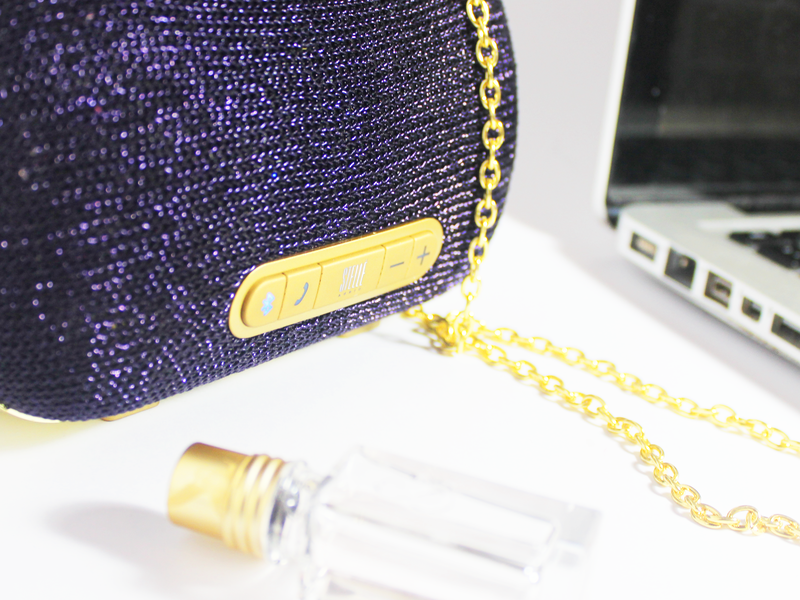 Ive been obsessing over this product all month because its just amazing! If you are anything like me, then you will love this product because the sound quality and volume is brilliant. I love to blast music when writing blog posts as it puts me in a very chilled mood. I can focus less on my surroundings and more on what i'm writing about (that is until Adele comes on, then I have to take a 3 min karaoke session) Check out the Full review here .
It retails at $149 but worth every penny!
LUMEE CASE
If you are beauty blogger then you have been missing out all this time on the perfectly lit selfie on the go! The Lumee case is brilliant! It features an LED light that you can turn on with a switch every time you want to take a selfie!
They Ship worldwide and you can pick this up for $49-$60 on their website
EXTERNAL HARD DRIVE
I take on average 7-10 pictures of each subject  because I want the picture to be perfect however I usually end up only using 1 in my blog post even though 3 or 4 look awesome! I like to keep these images to post on Instagram and Twitter  for promotional purposes later on. However collecting all of these images can fill up a memory card really fast, I don't want to fill up my laptop with photos,  so an external hard drive is a MUST! You can pick one up at any store that sells tech products and the prices vary based on how much storage you need. some are as low as under £40
PENCLIC MOUSE
If you love to personalise your images with hand written text  or small quirky accent drawings , then you need this product! It makes drawing with Photoshop and Illustrator a breeze!  It can also be the perfect tool for creating custom web layouts. You can check out my full review here .
So There you have it! My top 9 gadgets to boost your blogging experience!
Have you used any of these gadgets before?
What Gadgets do you recommend?
[bloglovin_button]