Hiya Guys! I was lucky enough to receive this gorgeous dress from LittleBlackDress.co.uk!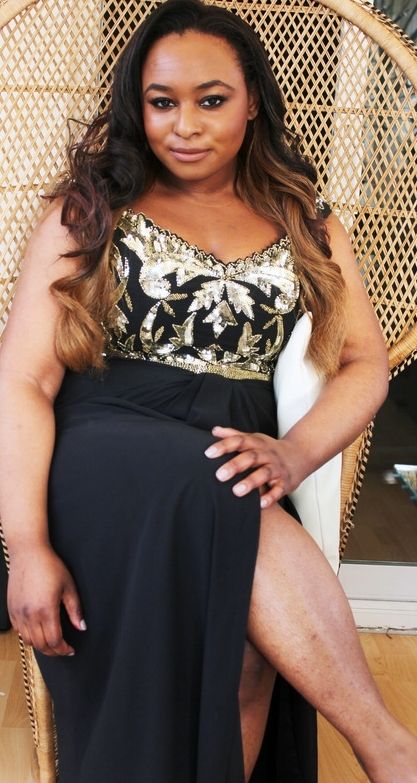 This is the Wren Dress exclusively by Virgo Lounge. I don't have much to say about it as the dress speaks for itself! It's a gorgeous floor length dress perfect for an elite black tie event!
The gold embellishments are stunning and will for sure have you turning heads all night.
I found that the dress fit really well, with the top  half having a built in corset style fabric . This is exactly what you need to help shape your body to the dress !
EDITOR'S NOTES
I personally chose to go for mermaid waves as I felt it would compliment my look the best . Also I just happen to prefer my hair by my face!
S H O P  T H I S  D R E S S
H O W  T O  S T Y L E  T H I S  D R E S S
Head on over to my other blog stealstylist.com to see my SS Guide to fashion. There I put together my top accessories to pair with this dress!