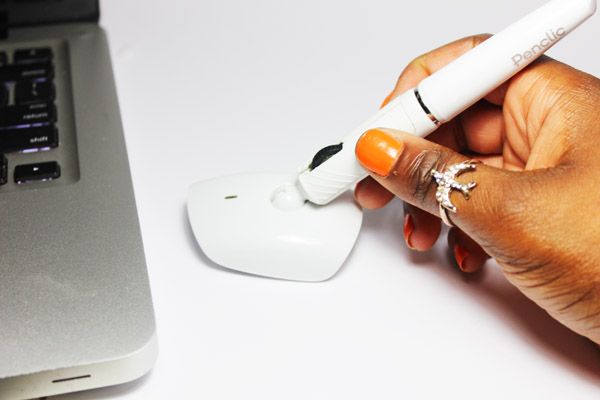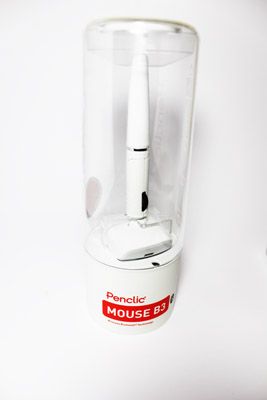 The Penlcic Bluetooth B3 Mouse is a revolutionary new mouse design that should be the standard for all future computer mouse. When it comes to technology there is no one I know with a stronger passion than myself. I have always been the one to purchase a new gadget before buying clothes, or an accessory for my gadgets before anything else. When I found out about the Penclic Mouse there was no way I could pass up the opportunity to have it sitting on my desk!
I've been using it for two days now and at first try I honestly wasn't quite sure how to use it , It took me a while to get it connected via bluetooth , however i'm positive thats due to my excitement and expecting it to just work right out of the box!
So lets break down the specs and talk about how it measured up!
The Penlic has a Swedish Design with a mantra of
POINT. CLIC. GO. REPEAT. SMILE. DONE
Perfect precision and speed now at hand! – instantly – Superior navigation , the bed grip secures your strength.
As a designer i have to agree with this statement , i spent about 4 hours using it with Adobe Illustrator and Adobe Photoshop and found mark making must easier to achieve . It feels like i'm writing in my notebook. I adjusted the mouse settings on my Macbook Pro so that the tracking would be a little slower than default. This allows me to really be precise when hand lettering.
Easily- Working and surfing more efficient. Ergonomic design to prevent and ease your pain.
not to sound slightly melodramatic , I suffer from wrist pain when using a mouse as my desk is awkwardly higher than my chair so i'm leaning up rather than down . Also when you sit at a computer for as long as I do , it can become over strenuous . I can say that I haven't experienced any pain using the mouse so far . It definitely feels much more comfortable holding the Penlic than holding a standard mini mouse.
Precisely- offers simplicity ad high precision. you will get as precise as with a pen.
I have to agree , as stated previously , I found writing incredibly easier .
Perfectly – The Latest Scandinavian design , highest Quality and technical expertise.
The product is very well designed , the base carries the weight of a standard mouse however the pen part is seemingly weightless.
Here's what it comes with :
2 Years Warranty
MAC & PC Compatible
800-1600 DPI
3 Buttons and Scroll wheel
Rechargeable Battery
Bluetooth Technology
Charging Cable.
MY OVERALL RATING – 4/5
RECOMMEND? – YES ( Especially to my designer friends)
After using this product I am now incredibly interested in other tech products they have to help enhance my daily computer experience.
The Penclic retails at 99 EUR and Approx £72
You can pick up your mouse and find out about all the other cool gadgets on the Penclic.se website
How do you feel about the mouse?
Is this something you would like to have sitting on your desk too?
Let me know in the comments down below
xoxo Abbigayle