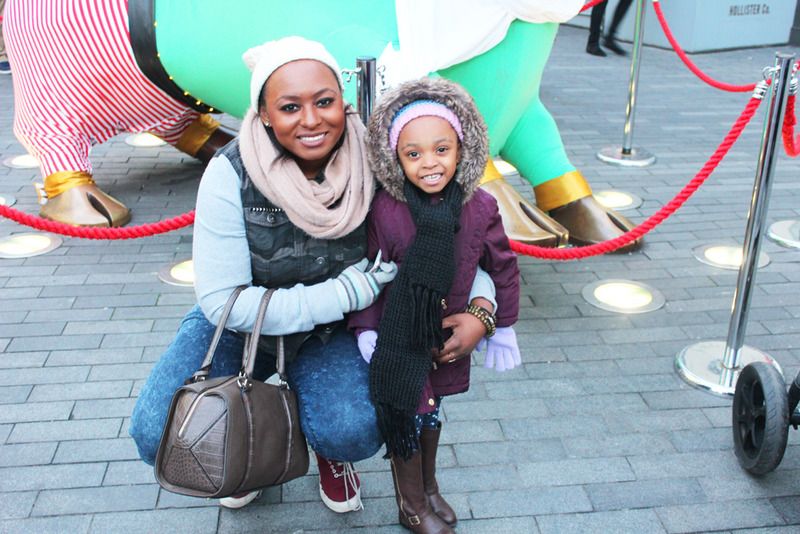 Being a Mom can be tough no mater the season , so when Christmas is near it requires careful planning and preparation to make it an awesome and memorable experience for your toddler . I typically don't take my daughter out to restaurants and relative places through out the year unless it's a special occasion . Simply because I want her to appreciate going out for a meal, and to not think its a normal weekly thing. When it comes to christmas I love the holiday and everything it stands for, I also love the vanity of showering my baby with as many gifts as I can possibly think of!
Which brings me to my first Toddler Mom Tip
Once summer is over start putting aside £5-10 a week (if you can afford it ) to put towards christmas presents .
I completely understand christmas is not about how many gifts you get , however I like the idea of not spoiling my child through out the year and getting her most of what she asks (santa) for at christmas time . By putting away £5 a week from August, that gives you an extra £80 cash to buy gifts .
Obviously were talking about toddlers here so they don't ask for much , only what they see other people have or what they see on tv . so for me £80 covered everything she wanted this year.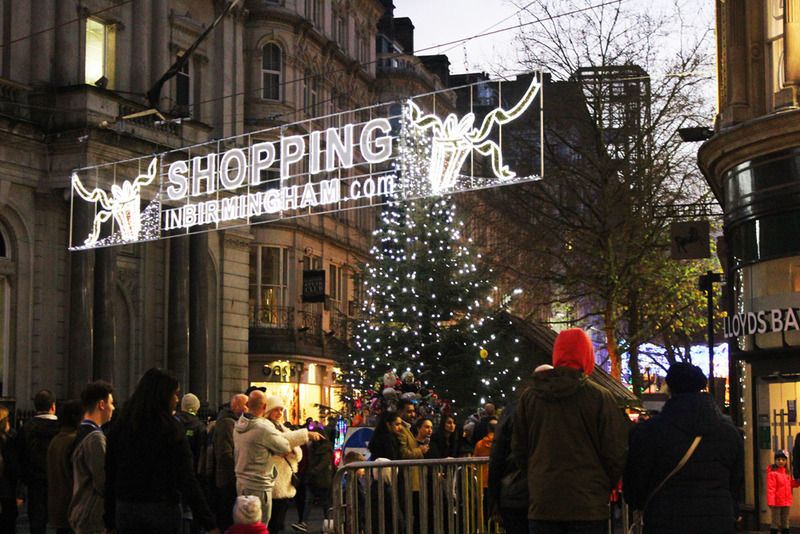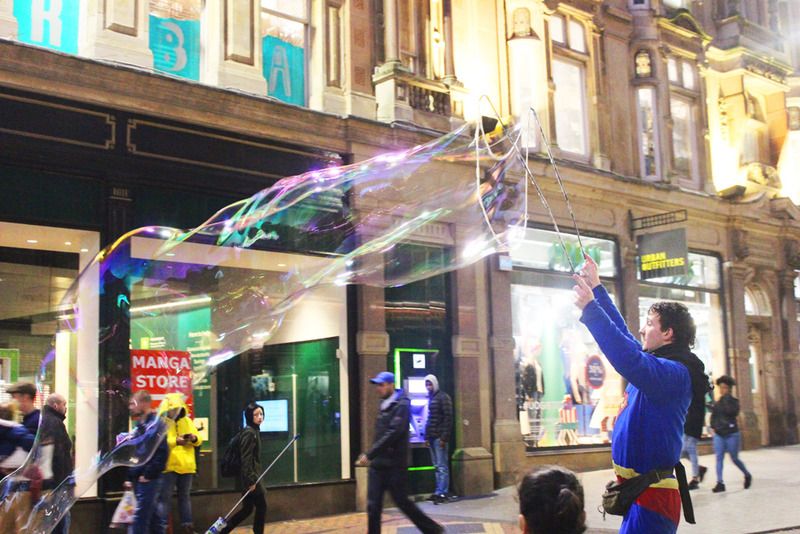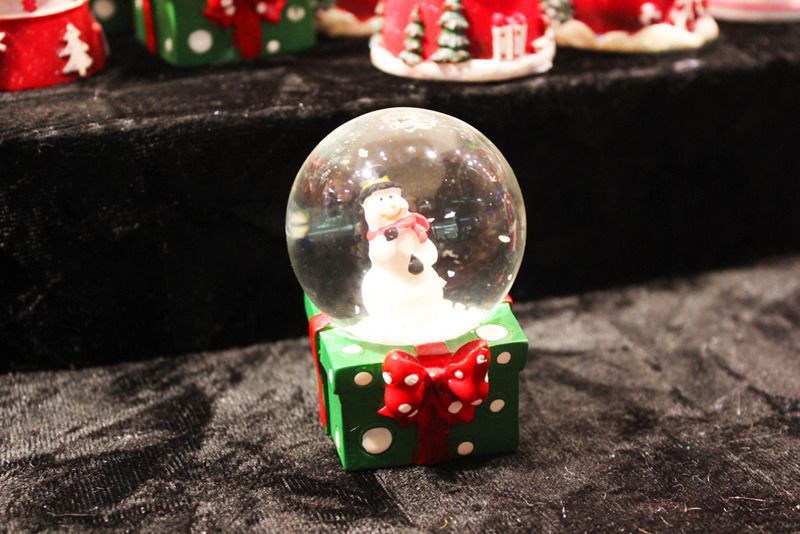 To make this christmas as memorable as possible I decided to take my daughter to the German Christmas Markets in Birmingham City Centre. The markets basically has tons of stalls selling amazing christmas ornaments , plus you can drink your life away (obviously not us moms) and you can eat a German sausage or crepe!
My daughter loved the atmosphere and was excited by all the lights and rides.
There was a man on the high street blowing ginormous Bubbles which literally sent her over the edge with excitement.. she even asked me if I could buy the bubbles to take home… lol …… (never going to happen)
YES it upset her a little, but she was easily distracted with a Cadburys Chocolate filled Crepé (how can a little girl say no)
Which brings me to Tip Number 2
2. Its the little things that matter so take your child out somewhere that is highly christmas decorated . S/he will take it all in visually and you can reminisce about it with him/her next christmas !
At the end of the day I took her out for a meal at Nando's , we decided to go to the restaurant in Grand Central as it's my new favourite place to shop in Birmingham. What I love about Nando's is that the food not only tastes amazing , the price is also budget friendly and worth every penny. They offer kids colouring and crayons which is typical at most restaurants with a kids menu .. this kept her distracted while she waited for her meal which was perfect for me ! (no screaming hungry toddlers running rampage around the restaurant)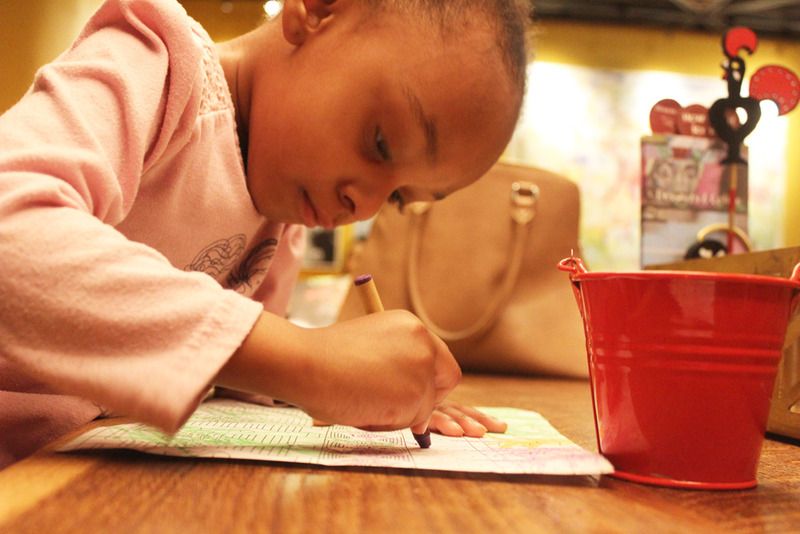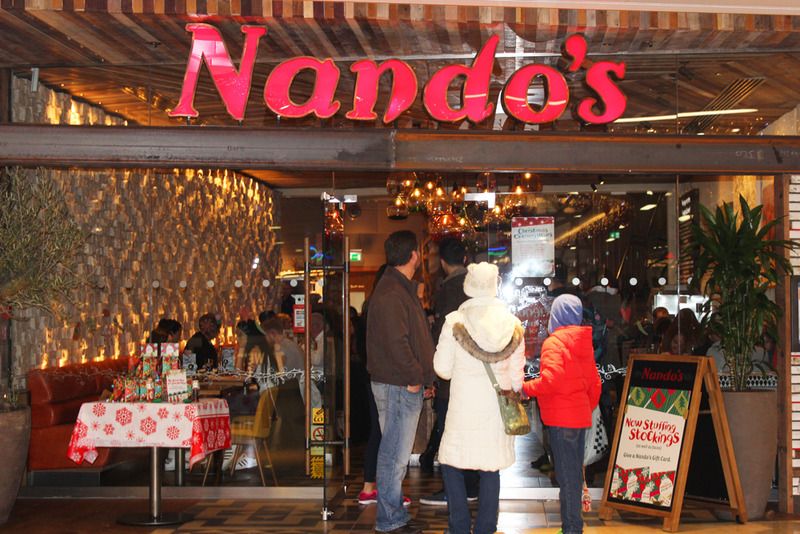 A few Days later I head back to Birmingham to get some Last Minute christmas shopping done.
I kept her involved by having her pick out gifts for family members at shops like poundland to buy Small chocolates and such. This helped her feel involved with christmas shopping and she was excited to get home and wrap them!
We head to the MODELS OWN nail polish counter and she helped me pick out some new colours for christmas , as well as a glitter top coat (for her nails)
Tip number 3 – Try and involve your toddler in as many things your doing as possible . I found that by having her do her own shopping she felt a sense of independence and used the famous line EVERY TODDLER uses "i'm shopping for christmas presents (ON MY OWN)"
Last min Christmas shopping can get sooo tiring ! Luckily when I take a Quick coffee break I've got @my_wraps and a little @adele to keep me going 🙂 | ps expect a review of the headphones on my website very soon ! #bblogger #bbloggers #fblogger #fbloggers #lblogger #lbloggers #headphones #tech #gadget #christmas #shopping
While Shopping I took her for a quick snack break at Cranberru , which is a pick and mix shop for chocolate and nuts .
My first time experiencing it, as well as hers, but she filled up her little tub with cadburys mini eggs and honey roasted peanuts and scoffed them while I took a little browse into TOPSHOP. I would have taken a picture in the store, but the store owner was against any kind of photography (no idea why)
At the End of the shopping day i took her for a christmas meal at Ming Moon in China Town . She absolutely loved it , there was a violinist playing Ed Sheeran, a gingerbread house twice her size and enough food to stuff her to the moon and back. They set up the tables with Christmas crackers which she immediately pulled the second she sat down ,She had a great time and these are the moments I cherish the most .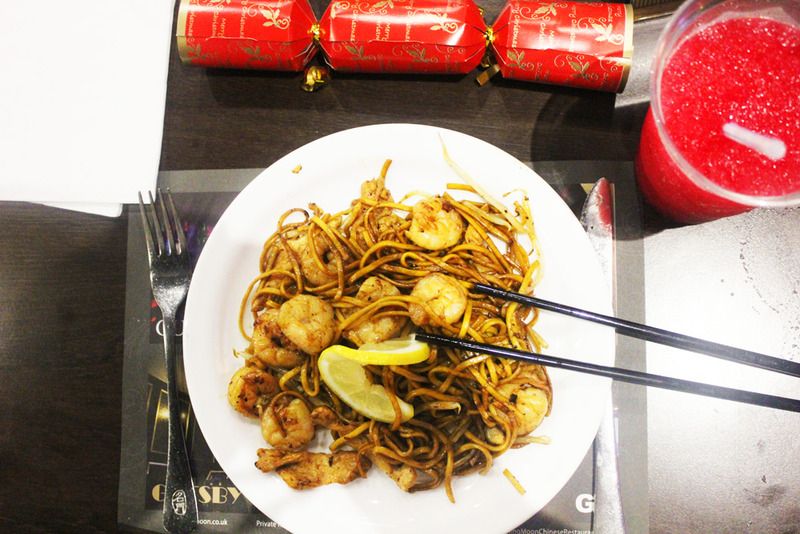 Which brings us to yesterday (christmas eve) I want to start traditions with my daughter as I want her to look back on her childhood and remember how much fun she had . I promised her we would bake gingerbread men (I forgot to buy gingerbread men shaped cutters so we improvised).
I put out all the ingredients and let her mix it all up , rolled out the dough at cut out each cookie . once cooked she cut out the icing and individually decorated each one! I know for a FACT she will remember making these cookies next year as she couldn't stop talking about them all night! This is such a fun and easy activity to do and she truly appreciated every moment.
At the end of the night she laid out one of her cookies and a cup of milk in her Frozen cup for Santa (me ) and scurried to bed. I distinctively remember my mom doing the same for me , it wasn't until I got older that I realized she was the one eating the cookies and drinking the milk lol but the memories of doing it are still there and I truly cherish them all, I can only hope my daughter feels the same when she's older.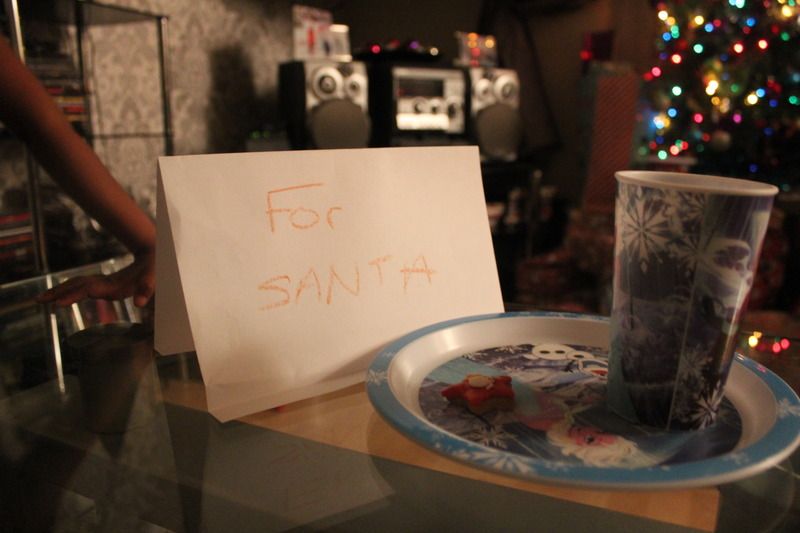 Which bring us to NOW (christmas day ) It's 4:34 AM BST and i'm yet to go to sleep! .
The craziness and the drama of catering to my three year old toddler's needs left me with no time for myself … until she fell asleep (which was well after midnight) which brings me to my third and FINAL tip
Tip Number 3 -TAKE SOME TIME FOR YOURSELF MOM (or DAD)! even if it's a few hours after the kids have gone to bed (like myself) , if you can find some quiet alone time to let free , your stress levels will be in the gutter. It's so important for me to find some alone time which is why I tend to blog or do any kind of work late at night. I don't have interruptions every 3 mins and I can blast music as loud as I want through my head phones and not worry about a damn thing!
So my readers , that is what it's like to be the mom of a toddler at christmas time!
Busy , fun , rewarding , time consuming , A little stressful and all the above .
What's it like in your house at christmas time?
Leave a comment below and let's chat!