I was commissioned by Tampas Downtown to design the official map for Tampa Bay Fourth Friday .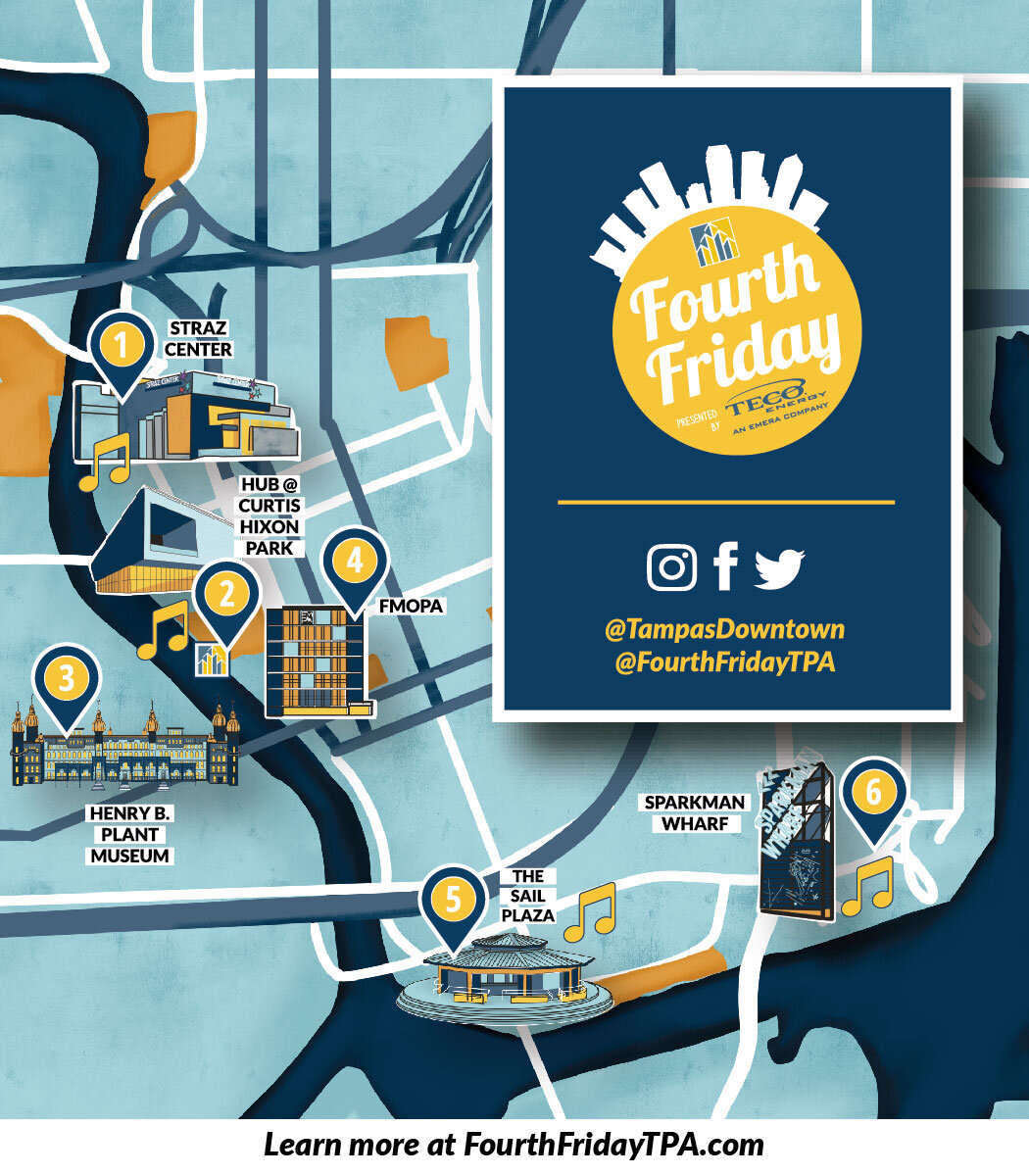 This piece was designed using a combination of Adobe Illustrator and Procreate App on Ipad.
Each location was hand drawn on the ipad individually, then the map was later pieced together.
Here is a Behind the scenes shot of the individual assets on my ipad.